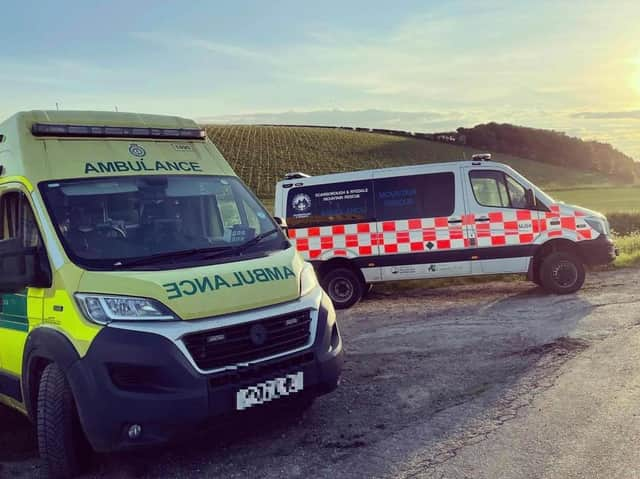 Rescuers were called to help two injured cyclists.
Rescuers were called to help a mountain biker who had injured their shoulder and chest in Dalby Forest at about 3pm on June 9.
Following treatment from a doctor the injured cyclist was moved to a waiting ambulance. 14 rescuers were deployed for two and a half hours.
It follows two call-outs at the weekend where cyclists had fallen and injured themselves, with one requiring the air ambulance.
The injured cyclist was carried 400 metres on a bell stretcher to the nearest road where an ambulance was waiting. 15 rescuers and two vehicles were deployed for nearly three hours.