Scarborough lifeboat helps in rescue of injured crew member on fishing boat
Scarborough's lifeboat crew teamed up with the coastguard helicopter to rescue an injured crew member on a fishing boat.
Sunday, 2nd May 2021, 6:57 pm
Updated
Sunday, 2nd May 2021, 7:00 pm
A paramedic was winched from the helicopter down to the vessel, three miles out to sea, on Friday.
At one point it looked as if the crew member would be transferred to the lifeboat to be taken ashore but the paramedic determined that the crew member could be taken to land by the fishing boat.
It was the second of two shouts involving fishing boats for the lifeboat on Friday.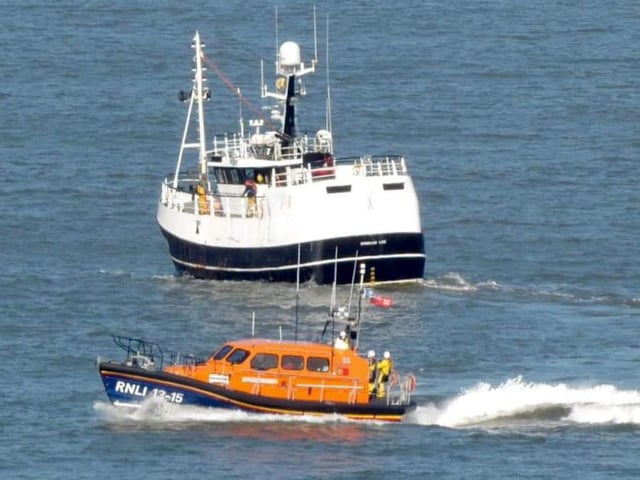 The lifeboat near the fishing vessel.
Earlier, in the morning, the crew were called out when a fishing boat's engine caught fire nine miles offshore.