Major £31 million funding boost for Yorkshire and Humberside bus services as fare cap set to be extended
Yorkshire and Humberside is set to benefit from over £31 million of new funding to improve bus services over the next financial year.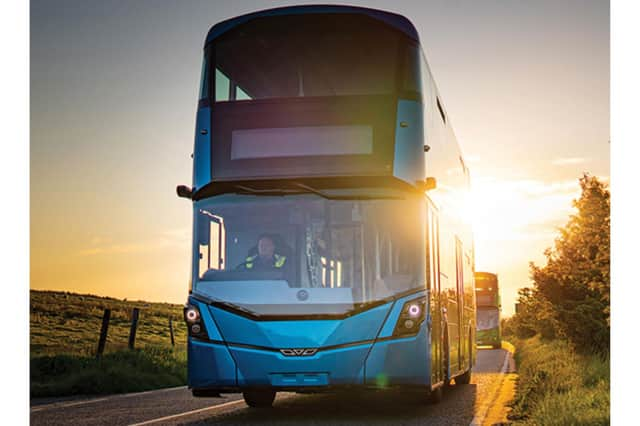 This is the first part of new funding, worth £1 billion, that the government is dedicating to bus services across the North and the Midlands as part of the Network North Plan - with further funding allocations to be announced in due course.
The reallocation of HS2 funding as part of Network North means that a new £36 billion plan has been made to improve daily transport connections.
"We're backing buses with one of the biggest ever support packages and keeping bus fares down to ensure the country's favourite means of transport is more affordable for millions of people.
"This government is taking the right long-term decisions to deliver on our vision for a fairer and improved transport system by investing billions back into the transport projects that matter most to people and their communities."
The "Get Around For £2" bus fare cap scheme will also be extended again to continue to help people save money. The cap had been due to rise to £2.50 but will instead remain at £2 and continue until December 31, 2024.
"We welcome the Government's ongoing investment for the bus industry in addition to funding already allocated earlier this year. This funding is already being used to good effect – expanding services that support Yorkshire's night-time and weekend economy.
"Communities rely on buses and with the £2 fare cap being extended this will encourage more people to switch from cars to use public transport."
Yorkshire and Humberside's Community services for older people and vulnerable passengers will also receive a 60% funding boost. These "life-saver" services are vital for older and vulnerable people to get to the shops, medical appointments and see loved ones.
The funding increase, made through the Bus Service Operators Grant (BSOG), will help keep fares down.
Chief Executive of the Community Transport Association, Victoria Armstrong, said:
"Community Transport plays a vital role in connecting people in our communities to health care appointments and social opportunities. We welcome the Department of Transport's announcement increasing the funding for Community Transport organisations. We are pleased that they have listened to the needs of the Community Transport sector and responded by increasing this essential funding."