Train operator Northern 'can't wait to unveil' new sculpture that will celebrate Bridlington's forgotten past
A new sculpture that will soon take pride of place at Bridlington station to celebrate some of the town's railway heritage has been revealed by train operator Northern.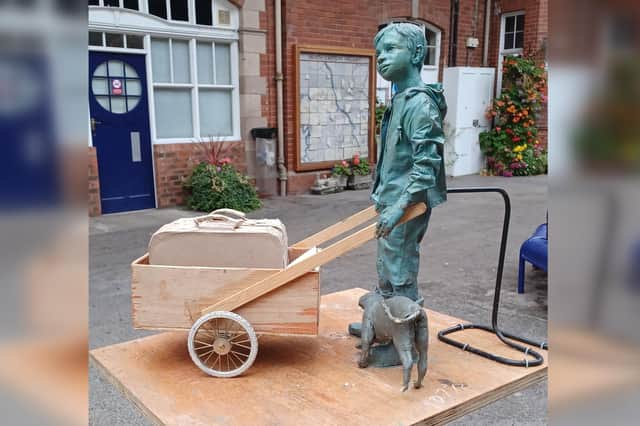 The company, which operates services from the station, has released images of the models of the 'Barrow Boy' statue, which will be installed on the station's concourse.
It was once a common sight along platforms in the 1950s and 1960s to see young boys waiting on the station to transport passengers' luggage from the platforms to the hotels and guesthouses for a small fee.
The full-size finished statue will be cast in bronze and will be unveiled in 2024.
Kerry Peters, regional director at Northern, said: "This sculpture will bring some of Bridlington's forgotten railway history back to life and celebrate the heritage of the area.
"I would like to thank everyone involved for their hard work and for creating something that passengers passing through the station will be able to enjoy for generations to come.
"At Northern, we can't wait to unveil the finished sculpture next year."
Northern is the second largest train operator in the UK, with 2,500 services a day to more than 500 stations across the North of England.