Another weather warning issued for Scarborough, Whitby and Bridlington- here's the latest update
Further weather updates have been issued by the Met Office as Storm Babet causes red weather warnings in Scotland- here are all the changes that will affect the Yorkshire coast.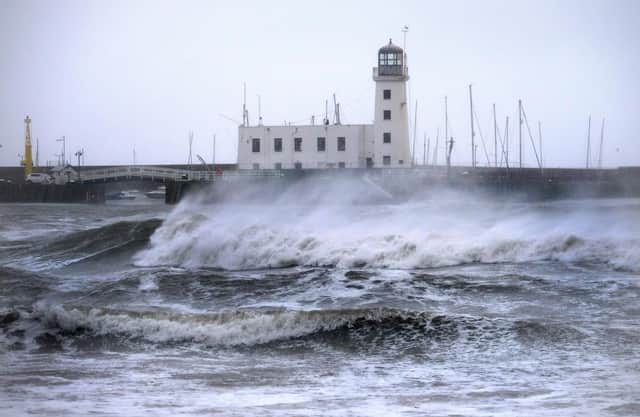 Storm Babet will bring a period of very wet and windy weather to parts of England and Scotland later this week.
A yellow rain warning has already been issued that will affect Scarborough, Whitby and Bridlington, however new developments are being constantly announced as the storm draws closer.
The yellow rain warning is set to be in effect from Thursday October 17, 6:00am, until Saturday October 21, 6:00am.
The warning has now decreased in size for Thursday, and has been pinpointed mainly in northern England, Midlands and Scotland. This is set to expand and progress across the country on Friday and into Saturday.
Another new update from the Met Office includes a yellow wind warning that will be in place from Friday October 18, 12:00pm, until Saturday October 20, 12:00pm.
Coastal easterly gales, accompanied by gusts of 40 to 60 mph are likely continue, extending a short way inland and affecting other higher ground areas inland too. These will be accompanied by large waves and dangerous coastal conditions. Winds are expected to ease through Saturday.
Approximately 20-40 mm of rain is likely to fall, but some upland areas of northern England and southern Scotland could see as much as 70-100 mm of rain.
It's likely that some coastal routes, sea fronts and coastal communities will be affected by spray and/or large waves, which may cause difficult driving conditions and some road closures.
The wind and rain could cause disruptions to public transport and homes and businesses could be flooded, causing damage to some buildings
There is also a slight chance of power cuts and loss of other services.