Storm Babet: Major power cuts leaves thousands of homes without power across the Yorkshire coast and Ryedale
Hundreds of homes across the Yorkshire coast and Ryedale are currently without electricity due to Storm Babet.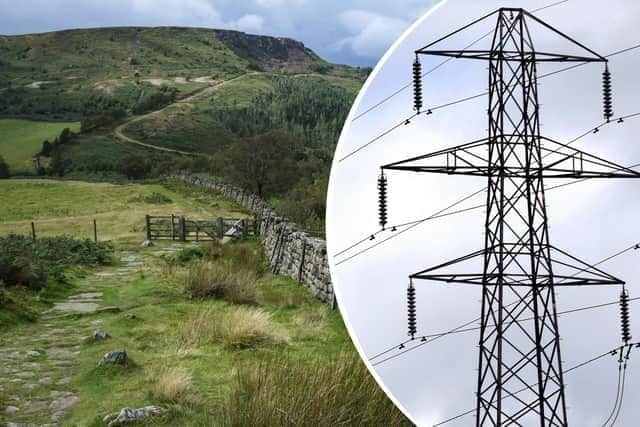 Storm Babet has cause heavy rain and winds of up to 60 mph, which has caused a number of power cuts across the region.Storm Babet has started to have an impact on the Yorkshire coast and Ryedale, bringing heavy rain and winds of up to 60 mph since early yesterday evening. A number of people are experiencing some disruption to their power supply with thousands of Northern Powergrid customers having been affected so far.
Sneaton
Mickleby
Sleights
Whitby
East Knapton
Foxholes
Hunmanby
Burton Fleming
Reighton
Wilsthorpe
Fraisthorpe
East Barnby
Kettness
Goldsborough.
Sherburn
Butterwick
Gransmoor
It is not currently known what time the power is expected to come back.
National Powergrid have advised: "We know how difficult it can be during a power cut, and our teams are working to get power back on and fix the problems caused by the storm caused as quickly as possible. We have already made good progress, managing to get the power back on for over 75% of customers affected.
"The forecasts suggest we may continue to feel the impact of the storm throughout this evening and into to Saturday morning, as it passes across the country, which may continue to affect the North East and Yorkshire regions.
"We are working around the clock, 24 hours a day, to assess any damage being caused, answer customer calls, deploy additional support vehicles and have prepared further resources to deploy to the areas we anticipate could be affected.  
"If you need additional support as a result of the damage being caused, please get in touch. For customers who are part of our Priority Services Membership, we will make sure you receive extra help and we'll keep in touch with you to let you know the time your power is likely to be back on.
"We can contact you regardless of the time of day, or night, by text message if we have a mobile phone number for you, or by calling you if we only have a landline number for you. Alternatively, you can contact our dedicated priority service line 0800 169 2996.
"If you are in a dangerous situation, medically dependent on electricity or require any additional support contact our team directly on 105."
Louise Lowes, Head of Customer Services at Northern Powergrid, said: "We understand the impact power cuts like this can have on our communities, and our teams are working around the clock in challenging conditions to do everything possible to keep the electricity on. Our main priorities are to deal with emergency situations as quickly as possible, supporting our customers and ensuring our people can work safely as soon as the conditions allow." 
"We will keep the power cut map on our website updated as more information becomes available and we will keep our customers updated by text message. We will also post to our social media channels which we encourage our customers to share."   
"Our customer support vehicles are being sent to areas most affected to offer hot drinks and charging stations and other essentials whilst we work to fix any problems. We are also linking in with local agency partners to best support our communities affected as a result of the storm. We encourage anyone who knows of neighbours or relatives who may be in a vulnerable position to ensure they register for our Priority Service Membership online at www.northernpowergrid.com or  to call us on 105 so we can ensure they get the additional support they need." 
"We will continue to keep our customers updated about when we will be able to get their power safely back on and recommend people look at our website for how to best prepare whilst we work to keep the network going through Storm Babet."