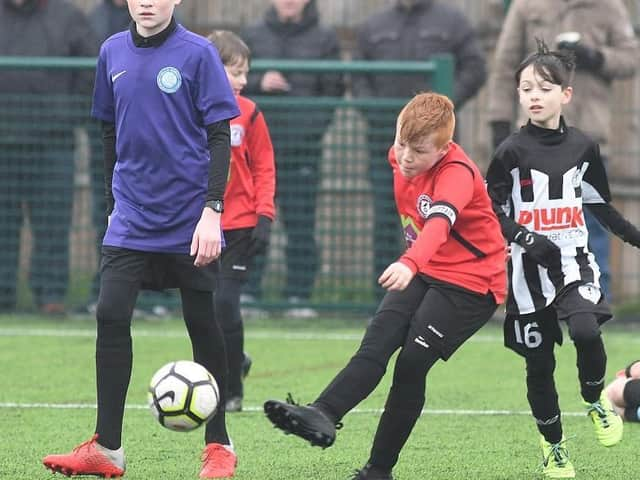 Burlington Jackdaws
The Jackdaws have a wide array of teams playing in the Hull Youth Football League on a weekly basis.
Jackdaws chairman Chris Kirkham said: "After analysing data from the past 15 years, and discussions at our club, it is now within the best interests of 'Burlington Jackdaws' to become committed to others across the football community and to create sustainable solutions to the long-term challenges we face in the town, and the grassroots game as a whole.
"When our teams now reach secondary school the teams will transition from our junior teams to 'Bridlington Rovers AFC 1903' Youth teams in a clear pathway to adult football including other opportunities.
"We will then continue as a club at mini soccer and work with a club with a long history on developing players and helping to create a better model than we have currently in place showing ambition and progression.
"From Burlington Jackdaws the pathway will be to work towards U12-16 and remain based at the CYP, plus enable more opportunities for girls and onto Youth U17/19 and then into adult football helping the town retain players and prevent players from dropping out of the game with a structured plan in place for all our teams to look forward to and follow.
"We aim to help the wider football structure at Bridlington Town Football Club and Scarborough Football Scholarship in the development of footballers.
"The club will also focus more on the mini soccer section , foundation now in place and work closer with Primary schools on helping provide more opportunities to play football.
"This is an exciting and positive step for our club , which gives us stability and security for years to come.
"For now we are enjoying the football and the fact the players are all back playing and now have an exciting planned committed footballing future than ever before.
"It's an excellent and exciting opportunity for all our players ahead , which will include better use of the facility , gym , badminton, boxing and table tennis involved in the package giving them better health benefits and well being opportunities as they move through secondary school years.
"The continuity of management and assistants in each team will continue through the transition.