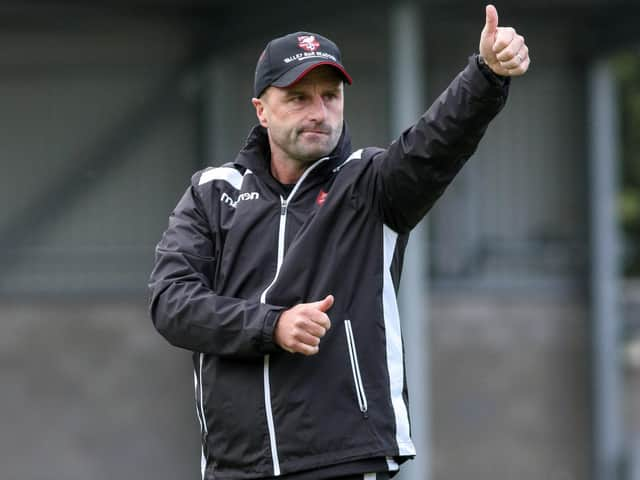 Darren Kelly
Organised by the Valley Bar Seadogs, fans will be tackling the cinder tracks between Whitby and Scarborough on Sunday June 27.
Boss Kelly has agreed to join fans on the walk, with all money raised going directly into the newly-launched Boost the Boro initiative that will directly increase his playing budget ahead of the 2021/22 season.
"I'm really looking forward to it, for a number of reasons." said Kelly.
"It's been so long since we have had a matchday and I have been able to have a natter with supporters, so this will be a great chance to do that.
"The walk itself will be great too, and also it's a good chance to raise a bit of money for the football club."
Anyone wishing to sponsor the group can donate to the Valley Bar Seadogs account: Valley Bar Seadogs Travel Club. Sort Code 09-01-29. Account Number: 41467266.
There will be a bus taking walkers from Scarborough Train Station at 8am through to Hawkser, with fans then set to walk back to the Valley Pub, where refreshments will be available.
There has already been 18 fans sign up to take on the fundraising challenge, and any other fans wishing to join are more than welcome.