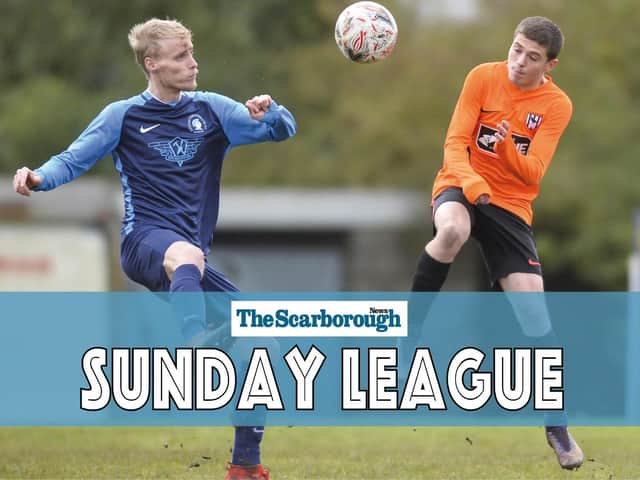 Sunday League round-up
The only goal of the quarter-final clash came from man of the match Brad Rowley, who let fly with a stunning strike.
A strong Sessay side tried to battle back into it, but a resilient Newlands held firm to progress to the semi-finals.
Delighted boss Dan Sheader said: "Every single player was outstanding and I can't praise them enough for their performance.
"They were a good side but we didn't let them play."
In Division One, Valley beat Cayton 4-1.
Star man Sam Westmoreland hit a hat-trick for the victors, with their other goal coming from Danny Appleby.
Dan Bywater was on target with a penalty for Cayton, who missed a first-half spot-kick through Jared Elwick.
Leroy Donaldson was Cayton's man of the match.
Angel against West Pier was postponed.
Angel Athletic Reserves held their nerve from the spot to knock Roscoes Bar out of the Goal Sports Trophy.
The sides couldn't be separated after a 4-4 draw.
Tom Sixsmith hit two for Angel, with Jack Pinder and Steven Whittaker also on target.
Roscoes replied with a Sam Collin double and strikes from Gary Hepples and Lee Sutton, while they also had Matty Rowley sent off for dissent.
Sutton then fired over in the shoot-out and Gary Hepples and Alex Wray had their pens saved by Angel keeper Corey Towell, while Kieran Glave, Jamie Hartley and Pinder all scored to seal a 3-1 shoot-out win.
Saints also won on pens as they edged out Eastfield Athletic 5-4 from the spot.
Paul Nuttall hit Saints' goal while Chris Milburn bagged for Athletic, but Jonny Hunter's penalty miss proved decisive.
Keith Savage was Saints' man of the match while Tommy Day shone for Athletic.