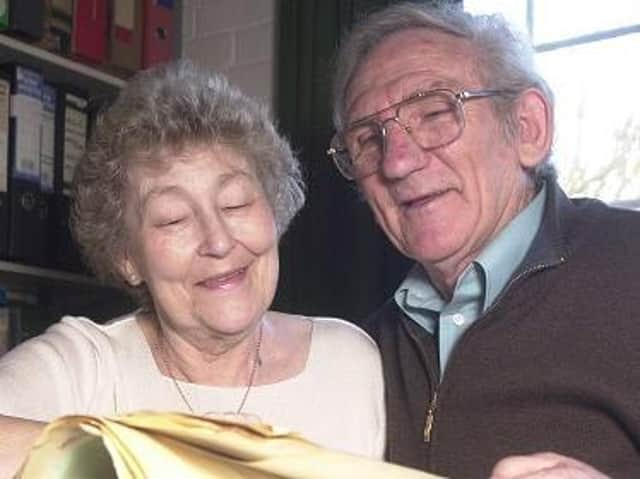 Boro legend Colin Appleton, right, pictured with his wife Sheila in 2004, has sadly passed away at the age of 85
A statement on the Scarborough Athletic website said: "Scarborough FC legend and Scarborough Athletic honorary member Colin Appleton has sadly passed away at the age of 85.
"Appleton, who was born in the town, began almost 50 years in the game at Scarborough FC in 1951, before going on to play 277 games for Leicester City.
"He also turned out for Charlton and Barrow before returning to Boro in 1969, where he went on to lead the club to three FA Trophy wins at Wembley Stadium.
"Appleton then had managerial spells at Hull City, Swansea City, Exeter City and Bridlington Town."
Boro chairman Trevor Bull said: "We would like to thank Colin for everything he did for Scarborough FC, Scarborough Athletic and football in the town as a whole.
"He will be very sadly missed, our thoughts go out to his family and friends at this difficult time."