Audition details for new Scarborough musical Hannah - The Soldier Diaries at Spa
Auditions are taking place for roles in Hannah – The Soldier Diaries, a new, original musical that is being made and set in Scarborough.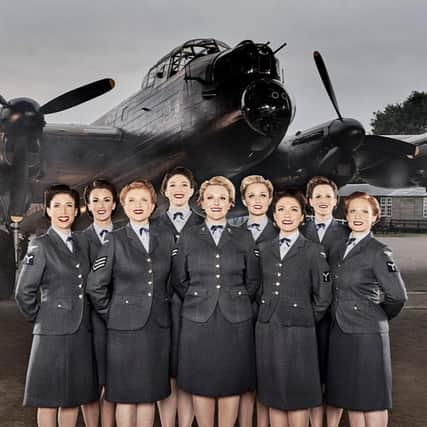 It will feature eclectic original songs in a powerful love story.
The auditions for roles in the show will be held at Royal Hotel, St Nicholas Street, Scarborough, on for Wednesday November 8 from 9.30am to 3pm.
The musical will be performed over eight performances at Scarborough's Spa Theatre from between Tuesday April 9 to Sunday April 14.
Writer Steve Wallis said: "We are delighted to offer open auditions for some of the roles in this new musical.
"Anyone who would like to audition are welcome to join us at the Royal Hotel where they will also get chance to meet other cast members."
Those who are hoping to attend must be a minimum of 17 and need to prepare a song, dance routine or a script reading that they feel best showcases their talent.
The production, starring Zoe Wright, features a foreword narrated by actor and presenter Ross Kemp with the D-Day Darlings, the best-selling female group to emerge from Britain's Got Talent.
Steve said: "Scarborough's inspirational locations, its local talent and the broad emotional range of the story combine to make the inspirational production a memorable work of love for all those involved.
Based on the audiobook of the same name, Hannah – The Soldier Diaries features protagonists Hannah, a student hairdresser, and Jack, who is serving in the British Army in the Afghan War.
Steve said: "We are thrilled that Ross Kemp and the D-Day Darlings are supporting our production.
"However, we haven't forgotten our local roots: we are using many strands of the local business community to help with this production.
"Zoe Wright, a leading local talent and no stranger to the Scarborough Spa, is cast as Hannah along with many more local talented actors and actresses who will be confirmed in the coming months."
Vocalist Zoe has appeared in Scarborough impresario Tong Peers' pantomimes including Dick Whittington and summer shows at the Spa.
"Love, longing and resilience are common themes that will have emotional appeal to different generations.
"These themes will transcend time, bringing into focus aspects of the human condition including loss, love and endurance, seamlessly linking the past and future together coupled with a sense of hope."
Other collaborations include the Help for Heroes Choir which will be in attendance pre the weekend performances.
Local companies involved to date include:Digital Zest
The Curious Theme Factory