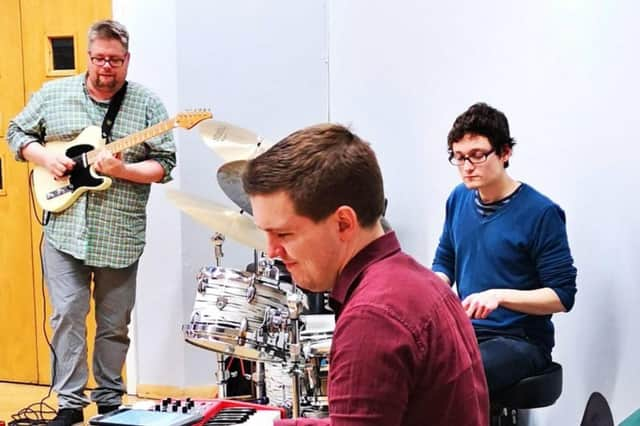 Svarc Hanley Longhawn trio will be at Scarborough Jazz Club for the first time on Wednesday June 1
Formed in 2012, the band are a refreshing take on the classic trio format, performing original music with influences from the organ trios of the past and current jazz musicians alike.
Jazz-rock fuelled riffs, ambient improvisation and a large dose of funk create a sound palette ranging from ethereal moods to electrifying grooves.
The music is written as a group with an emphasis on both written material and extended improvisation. Nik Svarc, guitars/loops, Steve Hanley, drums, and Martin Longhawn, organ/keys.
Doors open at 7.45pm Music starts at 8.15pm
£5 minimum contribution on door.