McFly: Everything you need to know about tonight's Bridlington Spa show
McFly are bringing their 'Power to Play' Tour to the Yorkshire coast this evening, Friday November 10.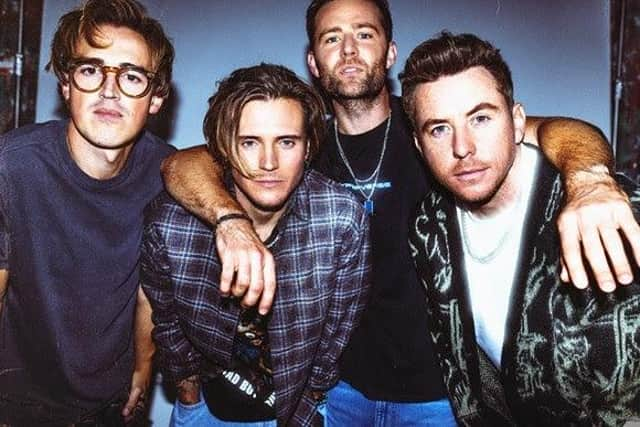 Undoubtedly one of the UK's most successful bands, McFly have scored seven #1 singles, released six albums, two of which were chart-toppers and have played thousands of sold-out shows.
They have sold over 10 million records worldwide, won numerous awards including a BRIT for Best Pop Act, have over 1.2 million monthly Spotify listeners and have picked up over 91 million views on their YouTube channel.
Band members Tom Fletcher, Danny Jones, Harry Judd and Dougie Poynter are set to deliver their biggest, boldest and most brilliantly noisy statement yet on their new tour.
McFly have said: "Once we had landed on the fact that we were going to do 80s rock, there was just something in it that had such a McFlyness within it. High concept, guitars front and centre, colourful.
"It's all the things we have always loved about music and what we do with this band. It's a party rock song at its core, but its seed was that if there was a god of rock and roll, we would undoubtedly be worshipping him. A lot of that came from going to shows ourselves.
"We all went to see Green Day, Fall Out Boy and Weezer last year and seeing so many people had come to the same place to enjoy rock music was incredible. Rock music celebrates life and having fun, and it feels like we all got deprived of that for such a long time."
Tonight's highly anticipated show sees the band perform in Bridlington as they celebrate their 20th year as McFly.
Here are the approximate timings for the show:
Doors 7pm
Lost Alone 7:35pm
McFly 8:45pm
Parking for the popular venue is available at two car parks on the Harbour Top, north of the venue, at the Palace Car Park approximately 900 metres away, on the sea front south of the building and in some of the side streets south of the building.
Parking is not allowed on Bridlington Spa's forecourt. By parking in this area visitors will risk having their vehicle removed.
We hope fans have a great evening, and anyone wanting to submit pictures for a photo gallery can email [email protected].