Bridlington 'is a great place to come' for the popular autumn fair thats is set to return this month: Find out the key information and dates here
With over 30 rides for visitors to enjoy, organisers of the fair are looking forward to returning to the town later this month- bigger and better than ever.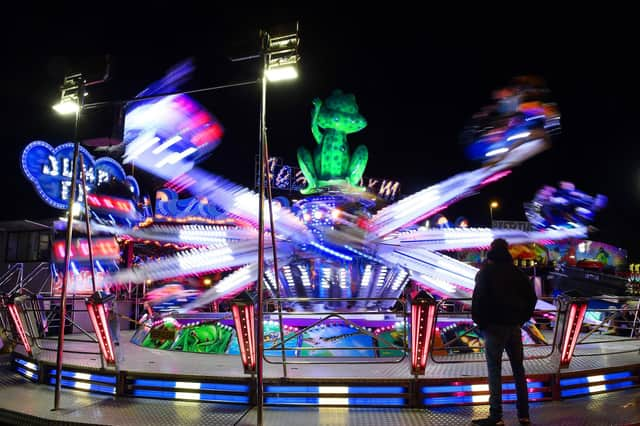 There will be plenty of popular rides such as the waltzers and a sky swing, as well as a large choice of juvenile rides to keep the whole family entertained.
Visitors can also expect a number of stalls and refreshments, including: candy floss, doughnuts, burgers and popcorn.
It is tradition that the mayor of Bridlington, along with other dignitaries, will formally open the fair followed by a walk around the site.
A spokesperson said: "As showmen we feel very proud to help keep up the long tradition of Bridlington Fair and we always look forward to the event. Bridlington is a great place to come!
"We have lots of rides there this year, I would say over 30, including the waltzers, freakout, sky swing, tagada and superbob to name but a few."
The fair is set to open in Bridlington on Wednesday October 18, and will run until Sunday October 22.
It will open from 5pm until late from Wednesday – Saturday, and from 1pm until 7pm on Sunday.
The fair will be located at the Moorfield Car Park Bridlington, YO16 4LF.