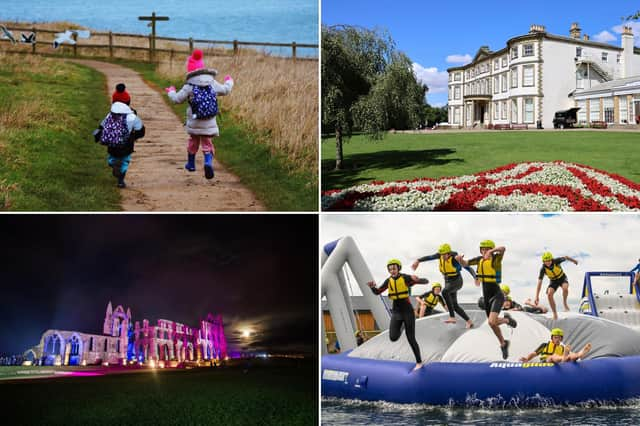 IN PICTURES: Here are 17 photos of incredible places to visit on the Yorkshire coast this October half term
Here is a selection of photos showing the best attractions along the Yorkshire coast's 'ultimate road trip' - Route YC.
Published 21st Sep 2023, 18:11 GMT
Updated 21st Sep 2023, 18:19 GMT
From driving and sailing to bikes, hikes and wildlife-spotting, the team at Route YC is encouraging families to create their own outdoor adventure around the Yorkshire coast and countryside this October half term, as well as spend more time getting off the beaten track to discover what the region has to offer.
The focus of the campaign is on sustainable and eco-friendly tourism; cultural immersion and local experiences; adventure and outdoor activities; wellness and relaxation; and food and drink tourism.