North Bridlington Library to host unusual musical duo 'Mambo Jambo' who play the spoons and the suitcase
This November East Riding Libraries will be hosting a special ArtERY Live event, thanks to funding from Arts Council England.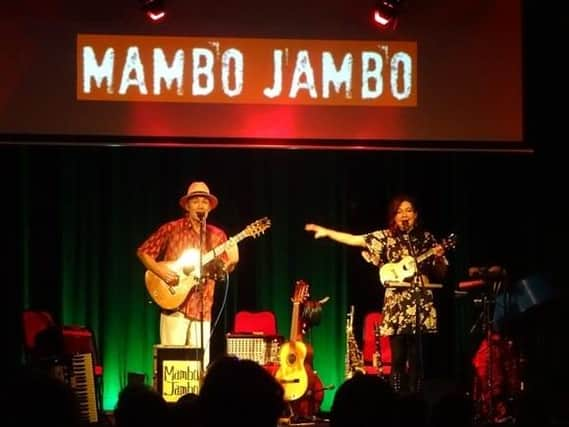 ArtERY (Arts in the East Riding of Yorkshire) is a rural touring scheme and a circuit of venues in the East Riding of Yorkshire where volunteers and bookers promote live entertainment and films in their locality.
Acoustic roots duo Mambo Jambo are a unique two-piece including Frankie on sax, vocals clarinet, flute and spoons, alongside Pete on guitar, vocal, ukulele, accordion and suitcase.
The duo have been gathering admirers at shows and festivals the length and breadth of the country. They have also appeared on various BBC Local Radio shows, BBC Look North, the BBC Symphony for Yorkshire and MTV Asia.
Councillor Nick Coultish, portfolio holder for culture, leisure and tourism, said: "These events will be great fun across a range of venues in the East Riding, and demonstrate again that libraries are books and more! It's great news that this extra funding from Arts Council England is enabling us to work again with ArtERY Live and bring a variety of events to the East Riding."
The events are most suitable for music lovers aged 10 and up. Light refreshments will be available at the interval and are included in the ticket price.
Mambo Jambo will be at North Bridlington Library on November 10 at 7:00pm.