WHAT'S ON: Bridlington Festive Food Festival set to have 60 stalls, hot chestnuts and Christmas lights switch-on
Bridlington's new and popular food festival set to become a special festive event in November, with town Christmas lights switch-on and Santa joining in the fun.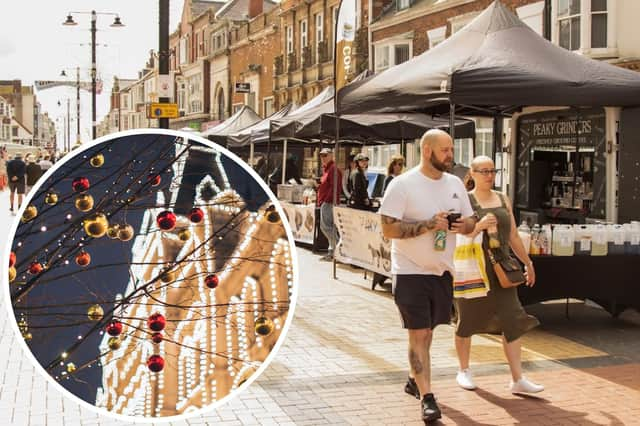 Angela Langton, a Bridlington business owner, started the festival in honour of her parents who were market stallholders for 30 years on the King Street site.
Ms Langton said: "Well where do I start! The food festivals have just got bigger and better- with the grand finale in November to top them all.
"We have 60 stalls for visitors to browse, with live entertainment too. Santa will be joining us on his sleigh and the delightful Mr Peter Levy is joining us for the Christmas lights switch on.
"For the Christmas festival we have a mixture of food and gift stalls. There will be gin and vodka trucks, alongside Thai, Caribbean and Indian food stalls. There will also be pizzas, cakes and fish stalls. We will be getting into the festive spirit with hot chestnuts and hog roasts on offer too- it's crazy, the list is just amazing!"
"It's the first big event in the town for many years and it's been fantastic to have been involved in getting the food festival off the ground.
"Bridlington's mayor has been very supportive and the town council has been such a helping hand with road closure paperwork.
"Bridlington market is a cooperative and has a wealth of history- it is nice to see a bit of life back to the street. My father was the former chairman and instrumental in keeping the market going- I did this in my late parents memory."