Yorkshire Wildlife Trust's natural list to get Bridlington residents into the great outdoors
Yorkshire Wildlife Trust (YWT) has organised a number of events that will attract people in the Bridlington area out into nature this autumn and winter.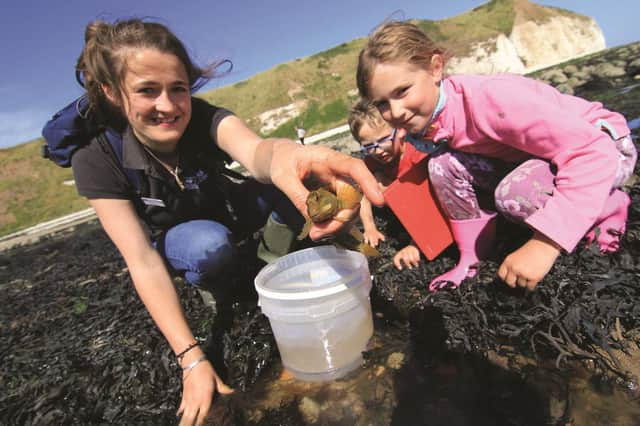 Fungi forays, shark egg hunts, ghost gear crafting, willow wreath making, mini mammal moseying are all part of the charity's programme.
The YWT's events guide takes place across a number of the Trust's nature reserves and is packed full of wild fun to see you through until March 2024.
•Ghost Gear Crafting at Flamborough Living Seas Centre on Wednesday, October 25 and Sunday, November 26, crafting discarded fishing gear into something fun to take home.
•Night-Time Rockpool Safari at Flamborough South Landing on Friday, October 27, a chance to see some more unusual rockpool critters and creatures.
•Regular Rockpool Safaris – including extreme low tide exploration! – at South Landing, Flamborough.
• Regular beach cleans up and down the coast throughout the rest of the year.
Joy Little, inspiring people manager at Yorkshire Wildlife Trust, said: "Whether you're looking to get out and about to discover where to find some of our elusive but amazing wildlife, fancy getting crafty, want to help us keep our beaches and shorelines a haven, or just want to immerse yourself in the best Yorkshire has to offer, we have something for you.
"We've been running an events programme since 1985, and offer a range of activities and experiences from free and low-cost drop-in events right up to bespoke expert guided tours. We are always excited to welcome new people along – whatever their experience with the natural world.
"Yorkshire is an incredible county for wildlife. Come along and experience our truly wild Yorkshire, and all the wildlife that calls it home."