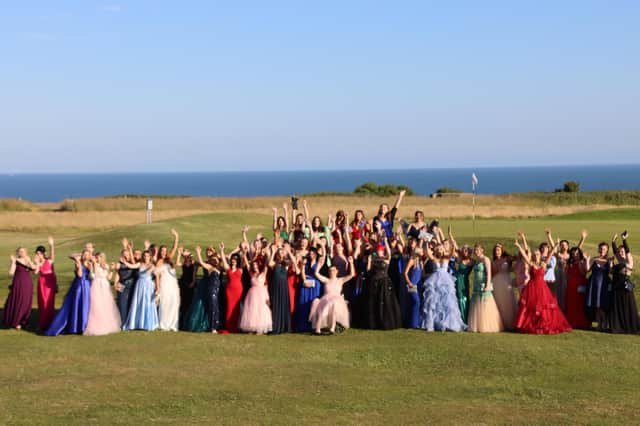 In good cheer at the Bridlington Links. Image: TCF Photography
Regular contributor to the Free Press Tom Fynn (TCF Photography) was on hand to capture the students ahead of the big event. Go to www.facebook.com/PhotographyTCF to see more photographs.
Send your school reports to [email protected] to see them featured in the Free Press.
All smiles at the school prom. Image: TCF Photography
Posing for a picture ahead of the event. Image: TFC Photography
Looking very smart ahead of the big event. Image: TCF Photography
Students ahead of the school prom. Image: TCF Photography
Posing for the photographer at the Links event. Image: TCF Photography
Turning up in style. Image TCF Photography