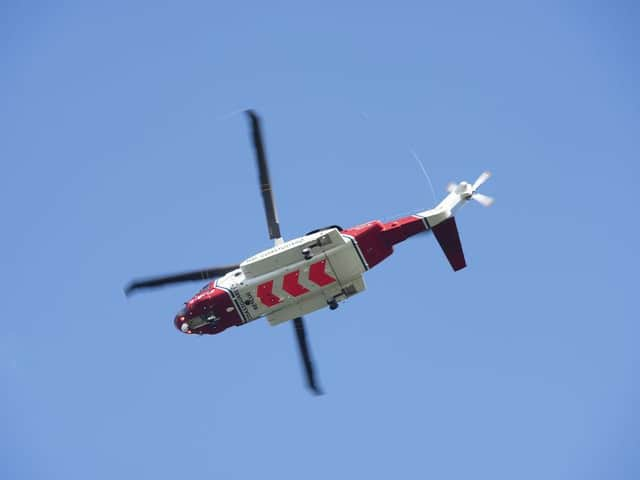 Coastguard helicopters can be at the scene within minutes when called
Rich Lynas, Deputy Station Officer for Staithes Coastguard, said that contacting them in this way could have potentially disastrous consequences.
He said: "We've been made aware of several incidents and potential safety concerns through social media, both directly and indirectly.
"Unfortunately this can delay the appropriate response being called, if called at all and potentially puts lives at risk.
"Engaging with coastal users in our area is a priority for us and is at the core of our mission to ensure public safety.
"We use social media to communicate with you, provide incident news, safety advice, ask for your help and communicate key messages.
"As our social media page is not monitored constantly please do not use social media to report incidents, emergencies or coastal erosion.
"We ask you to please call us on 999 where our Operations centre staff will ensure to send the correct response."