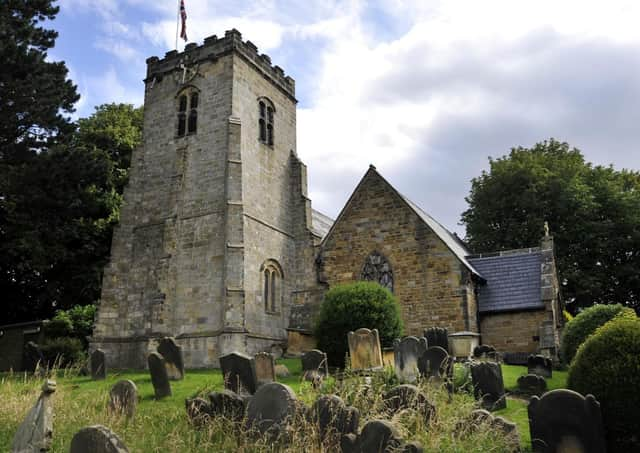 St Laurence's Church in Scalby is hoping to deliver February cheer.
The idea comes from Messy Church, a form of church for children and adults that involves creativity, celebration and hospitality, which is celebrated at St Laurence's and other local churches in Scarborough.
Tracy Squire, Youth Worker at St Laurence's, said: "February, which contains St Valentine's Day, is a month of cold dark nights, and this year we're in lockdown too, missing friends and family.
"To cheer us all up and celebrate all we're doing to show love and kindness to each other, the idea is to display hearts in our windows or gardens.
"There's a video on our Messy Church Facebook page giving ideas of how to make hearts, using paper, collage, beads, buttons, printing, stamping, finger painting, rag knotting, pom-pom making and wool wrapping.
"They can be chalked, made in any colour or even baked! Get the Christmas lights out again and make a heart-shape in your window.
"Everyone can have a go, so get thinking and share the love."
Tracy hopes everyone will work together to bring some much-needed love and positivity, warmth and light into the cold dark month of February and will display photographs of hearts in windows on the church's Facebook page.