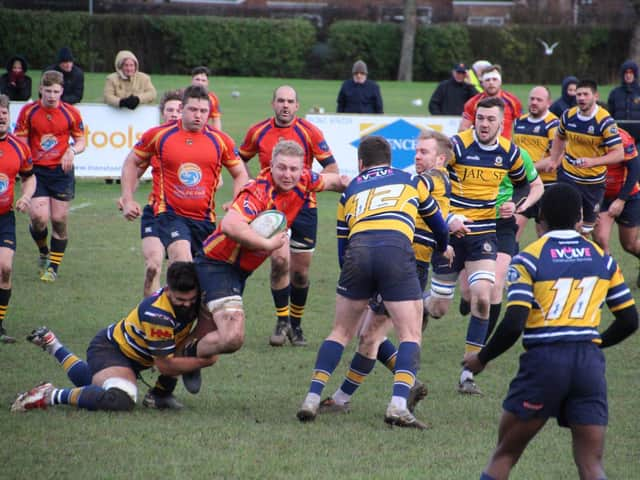 Bridlington RUFC skipper Dewi Roberts.
Community rugby clubs have been sidelined for a year and the roadmap offers players and supporters hope for the future, with clubs allowed to return to the training fields later this month as the sport continues to recover from the effects of the Covid-19 pandemic.
"We're really looking forward to the restart of rugby and it's definitely exciting," Roberts told the Free Press.
"It's also the social side of the game that we are missing and it's frustrating that we can't meet up as a team."
Roberts is now looking ahead to training starting again later this month, with the hope of friendlies in the future.
He added: "Plans have been put in place for fitness sessions and it's something we are all keen to do.
"I know that a few lads have been keeping fit and healthy and we are all eager to get back to the club and play competitive rugby.
"I'm not sure if we have any friendlies planned as of yet, but I'm sure we'll get something sorted with the local sides around us."
With the social side to rugby a huge part for most sides, Roberts has admitted that it's been difficult to keep in touch with the squad.
He said: "Normally we have a rugby group chat and it's usually buzzing with messages.
"The lads have been quiet these past few months but that'll be because people are busy with work and other commitments.
"Sam (Fox) has been organising social nights but we're obviously waiting for the green light to get things going."