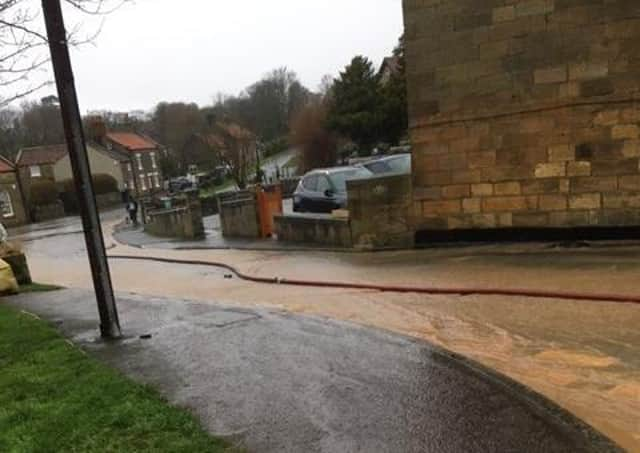 Water is shown pouring down Carr Hill Lane in Briggswath.
Water has been pouring down Carr Hill Lane at Briggswath and a resident said North Yorkshire Fire Service has been called out to the incident.
A section of carriageway on the B1416 at Oakley Bank has also been damaged following heavy rainfall across the region.
A spokesman for North Yorkshire County Council said: "We are having to shut the B1410 at The Carrs between Briggswath and Ruswarp as the River Esk has burst its banks.
"We are experiencing heavy rainfall in the area and, in addition, a section of the carriageway on the B1416 Oakley Bank has been damaged.
"We are arranging traffic management but in the meantime we are asking road users to take care in the area.
"Please remember, where possible you should remain at home.
"If you have to travel, stay local and look to reduce the number of journeys you make."