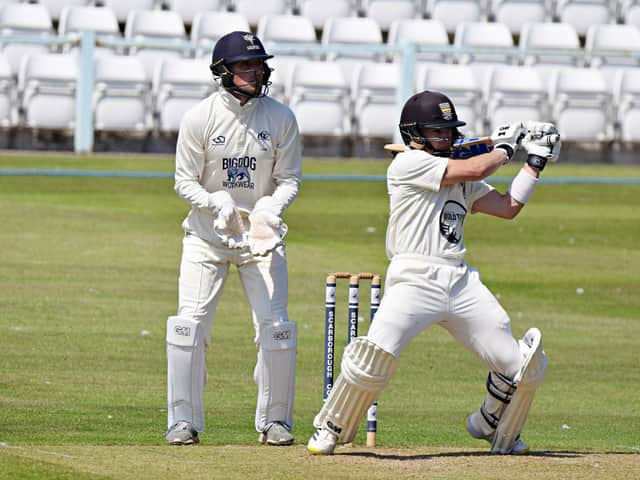 Breidyn Schaper in action against Castleford Photo by Simon Dobson
He put on 100 runs for the second wicket, with fellow youngster Cian Dickinson, and is relishing the opportunity of performing in the Yorkshire Premier League North.
He said: "It was really nice to contribute towards the side and the main thing for me was to gain experience out in the middle.
"I was looking to occupy the crease, take it ball by ball and build a solid foundation so that we could take the game forward."
The 19-year old, who arrived from South Africa during pre-season, has slotted in at number three in Pat Roberts' side and Schaper admits back-to-back wins will help the side grow in confidence.
"For us as a young side, it's great that we are able to gain some confidence and get some wins under our belt.
"As a team we are looking to back our processes and trust our talent to try and build some really good performances."
The right-hander is currently studying at Scarborough College, and admitted that he would have loved to score a hundred at North Marine Road.
He added:" It would have been nice to get to three figures, but I wasn't too worried about that and I was trying to get as many runs as I could for the team.
"It was important that I looked to increase the run rate, put pressure on the bowlers and I think we did that well as a side.
"Runs will come if I just stick to my processes and respect the game."