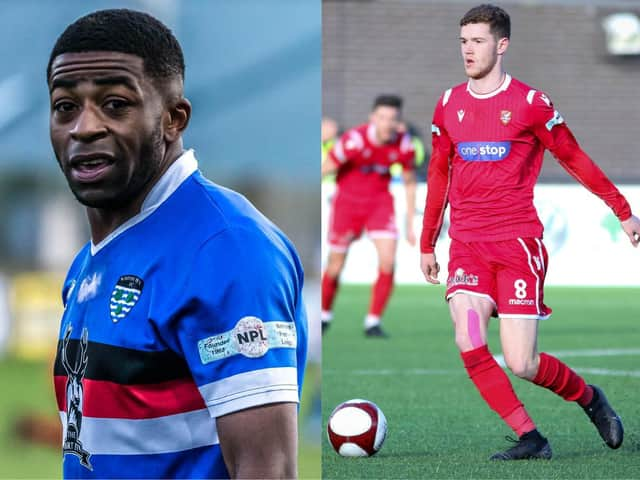 Boro's first two signings of the summer, Kieran Weledji (left) and Kieran Glynn
Boro snapped up Kieran Weledji from Whitby Town and Kieran Glynn, who enjoyed a successful loan spell at the Flamingo Land Stadium last season, joins up from League Two Salford City.
Kelly said: "I'm absolutely delighted with the two signings we've managed to bring in this week.
"There was interest from several other clubs in both players so to get them through the door is great news for us," said Kelly.
"They're both exceptional players on the field, but are great people off it too and that is important for me when looking to bring in new players.
"I know the fans will be as happy as I am with the two new signings, there has been a lot of hard work by everyone connected with the club behind the scenes and now I have a better idea on budget, we can get to work."
Glynn impressed Boro fans during his loan spell from Salford City last season, but Kelly believes there is plenty more to come from the midfield playmaker.
"That was just the tip of the iceberg of what Glynny is capable of," said Kelly.
"He showed glimpses of what he can do, but I have seen him in full flow during his time at FC United and there's definitely more to come from him.
"The fans loved him, he felt that connection with the club and that is why we were able to attract him back to us, despite offers from higher levels and for more money too."