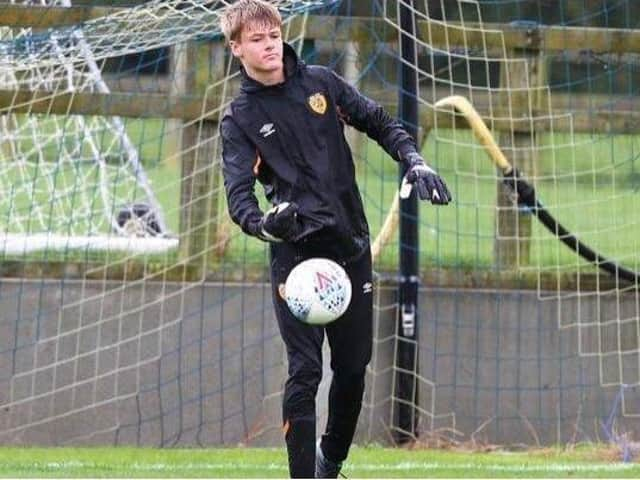 Hull City keeper Tom Macauley
Macauley started for the Under-18s as they lost 3-2 in the FA Youth Cup against Doncaster Rovers before helping his side bounce back against Nottingham Forest.
Macauley said: "I'm loving being at the club full-time. I feel like I'm making technical developments all the time but the biggest change has been physically.
"I've put on plenty of weight and I'm feeling like I'm strong enough to compete with the Under-23s and first team.
"There's a massive step up when you go full-time into the Under-18s and even more so with the Under-23s and first team when I was given the chance to train with them for the first time this month.
"Everything is faster, more physical and with higher intensity. It's a professional environment that you have to learn fast in.
"The coaching at Hull has always been top level.
"One of my managers at Under-18s this year was my manager at Under-12s and there's loads of ex playing experience in the coaching staff.
"Neil Sullivan is the new Academy goalkeeping coach this season and expects high standards all the time."