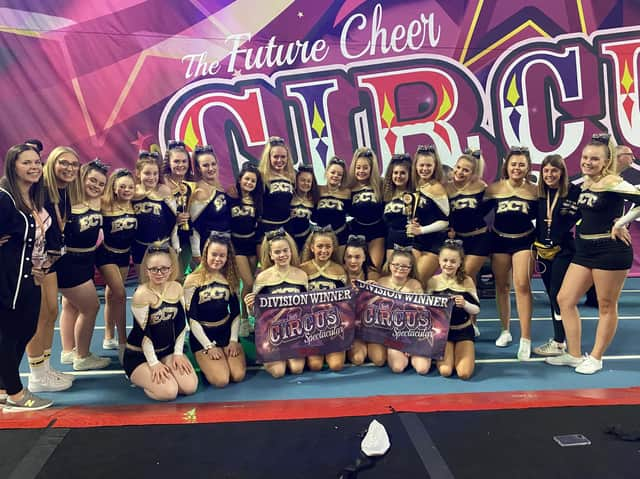 The East Coast Tigers
Tigers assistant head coach Josanne Heath set herself a target of £150 - but the total has already surpassed that mark.
Heath set up a JustGiving appeal, which states: "We're raising £150 to help make sure our gym doors will open again when it is safe."
Indoor sports clubs have suffered enormously due to the ongoing restrictions being placed on them due to the coronavirus pandemic.
Heath said: "So next week I will turn 30 and I have decided to set myself a challenge. Oliver and I will walk 100 miles in 30 days. Starting on my birthday 21st January and ending on 19th February.
"As many of you know I am a lead coach at East Coast Tigers, we are a charitable organisation and all of our coaches are voluntary. We spent many years, a fair few knock backs and a lot of hard work to finding a space to turn into our gym; a safe space for all our girls to come and do what they love.
"This past 10 months has been very tough for everyone. We've had to close our doors four times, three times due to Covid and once because of a flood. This time has especially been hard for our athletes who we know miss being in the gym with their friends and going to competitions.
"I have decided to raise money for our gym, to help keep it afloat in these hard times whilst our doors are closed and to ensure that we can open our doors again for our current and future athletes."