'Music icon' Paul Weller is the most recent addition to Scarborough Open Air lineup 2024
British music legend Paul Weller will play a massive headline show at Scarborough Open Air Theatre next year.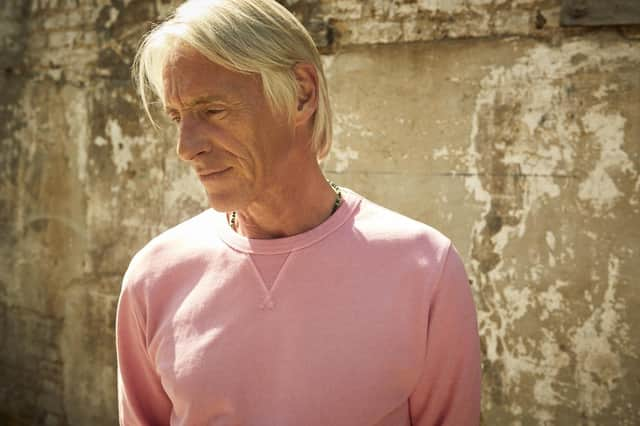 Weller will not only be joined on the night at the 8,000-capacity venue by his own brilliant live band but by special guests Stone Foundation who will open the show.
Julian Murray, Cuffe and Taylor's venue programmer, said: "Paul Weller is a true music icon, someone who possesses one of music's most brilliant and diverse catalogues and an artist who remains ever relevant.
"This is going to be an incredible night here at Scarborough OAT – undoubtedly one of the highlights of the summer at this wonderful venue."
Few artists have had as great an influence on the British music scene as Paul Weller.
As frontman of The Jam, he spearheaded the Mod revival in the late 1970s and early 1980s, scoring a string of hits before forming The Style Council and then embarking on a stellar solo career.
Weller's live shows remain the stuff of legend, mixing his unstoppable brand of hgh adrenaline rock with beautiful acoustic moments.
Special guests Stone Foundation are long-time friends and collaborators with Weller.
The 8-piece Midlands-based soul band recently celebrated an incredible 25 years of success with the release of the retrospective anthology Standing In The Light, which featured a number of songs with Weller on lead vocals. He has worked with them frequently across the last decade, on both the Stone Foundation catalogue and his own solo work.