Alfie's all set to start Rotherham United journey
Scarborough youngster Alfie Burnett is sure his future is in safe hands as he prepares to begin his two-year scholarship at Rotherham United.
Wednesday, 8th July 2020, 9:36 am
Updated
Wednesday, 8th July 2020, 9:38 am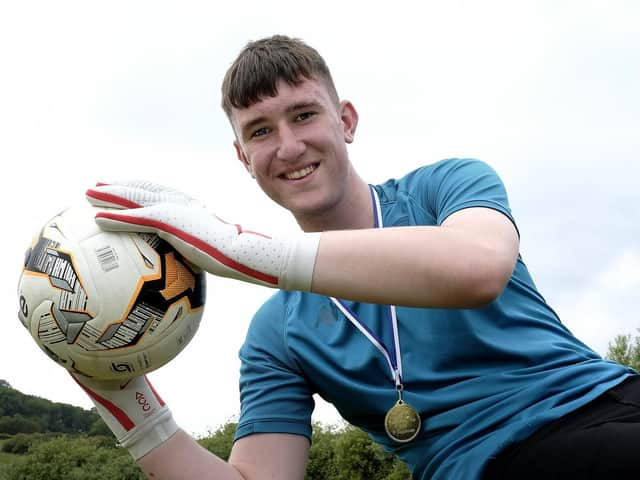 Alfie Burnett has signed for Rotherham United
Promising goalkeeper Burnett decided to join Rotherham after leaving Leeds United last season.
The 16-year-old, a former St Augustine's School pupil, played for Scholes Park Raiders, Seamer Juniors and Cayton Corinthians in the Minor League before stepping up in levels with York City and then Leeds United before joining Rotherham.
Burnett said: "I'm really looking forward to getting down to Rotherham and getting started with the club.
"I have been working hard here during the lockdown to maintain my fitness and performance and levels, but there's no substitute for training and playing every day so I am excited to get back to it.
"I'm really pleased to have joined Rotherham. There was quite a bit of interest from other clubs after I left Leeds United, but it felt like a good fit for me at the club and I had no hesitation in signing for them.
"The hard work starts here now, I want to go and graft hard on my game, listen and learn from my coaches and improve my game as much as possible then see what happens from there.
"I have to thank my parents and also Robbie Hawkes for helping me with my fitness and using his facilities to train on."